Nollywood controversial actor, Uche Maduagwu, has taken to social media to call out his colleague, Jim Iyke, following the brawl they had few months ago.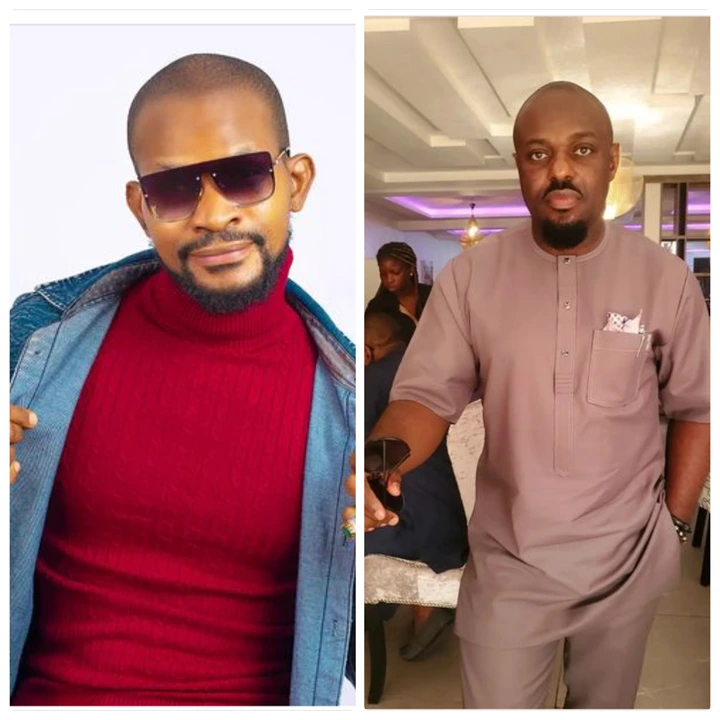 The actor who called out Jim Iyke through his official Instagram page, stated that if Jim Iyke does not pay for his $200 shirt he tore when he fought with him at his office, then he will call the police for him.
The actor further stated that Jim Iyke has acquired mansions in Ghana and Kenya but has refused to buy his shirt after engaging in a fight with him, adding that although they have settled but he must buy his shirt.
See Uche Maduagwu's post below;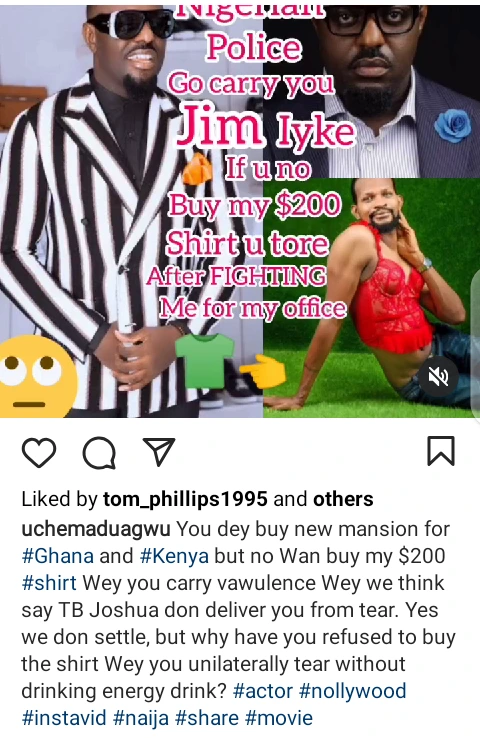 Telling Jim Iyke to buy back a shirt he tore during a brawl with Uche Maduagwu shows that Uche Maduagwu has not forgiven the actor.
Rather than asking him to buy back his shirt, Uche Maduagwu should extend his love to him this Christmas season.