A bro or sister code, is a slangs used by young people, to depict loyalty, trust, and confident in one's friend. The Bro or Sister Code is like a book of some unsaid rules of a man or woman's friendship with another such that all parties in the friendship must agree to and abide by. It is a kind of promise that one will not betray his or her friend, no matter the circumstances as long as the code is observed.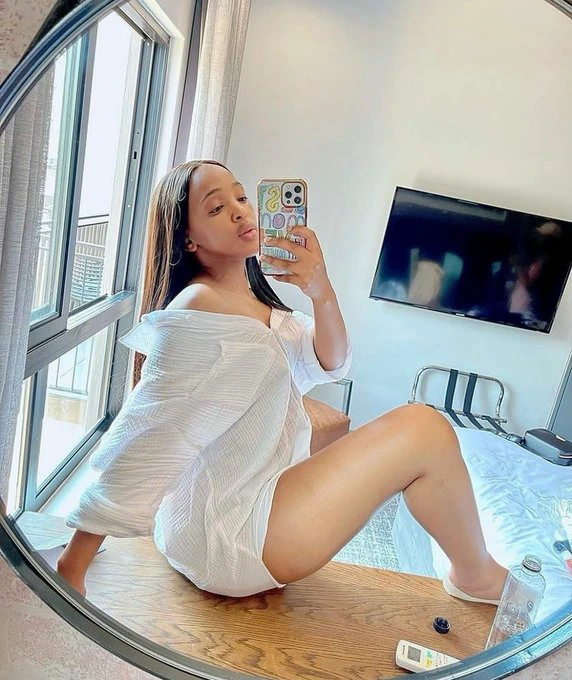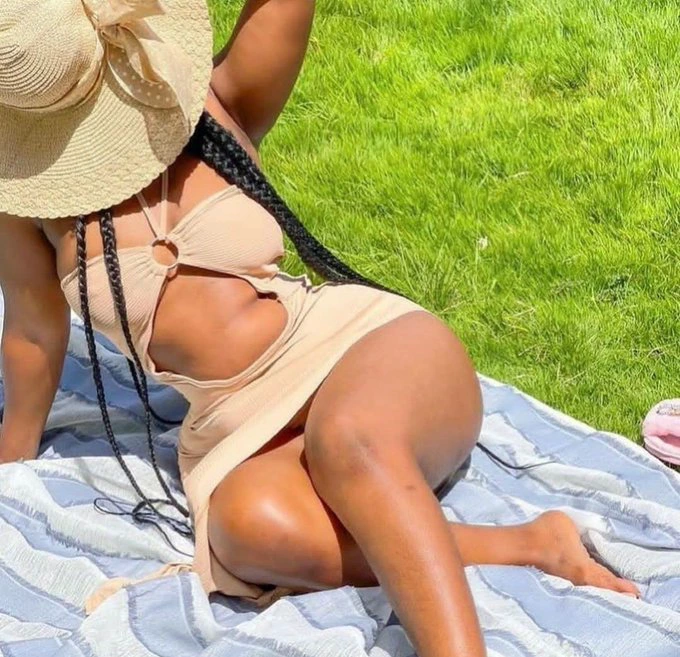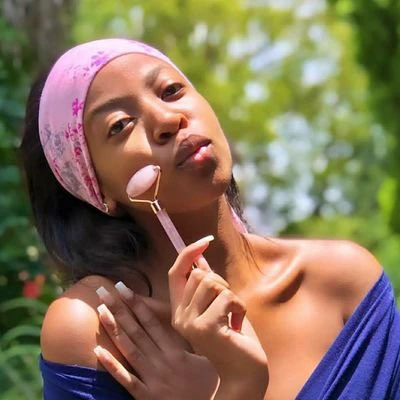 A lady has however taken to her twitter page, to write that she is not interested in sister code and as such if her friend's boyfriend wants her, she will not hesitate in following the man because, she doesn't do sister code.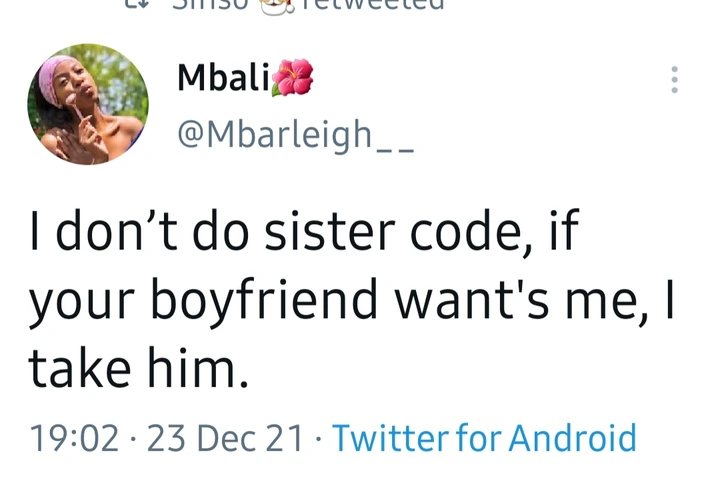 The beautiful South African lady by this tweet of hers, has even shown that she has no regard for sister code which says one should have her sister's back, no matter what because if you can't watch your friend's back, then you ain't a friend in the first place.
There are many bro and sister codes that summarises how friends ought to behave in certain circumstances. For instance, another code says 'you no nothing about your friend, if his or her partner should ask you. This simply means, you should cover your friend if he/she is a player.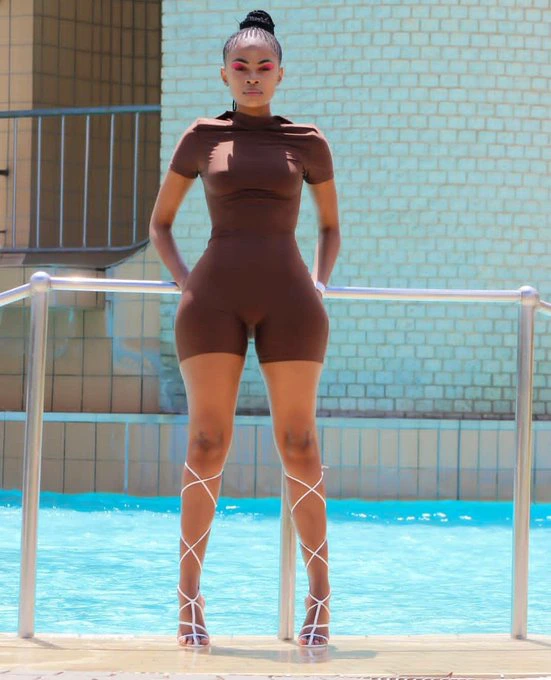 What do you think of this lady's tweet, can you make friend with such a person?